Konečne článok s mojimi fotkami. Snáď to netrvalo pridlho. :)
Fotila sa doma vo vám už dobrej kombinácii mňa a mojej sestričky Lucky. No nie je skvelá? Viem, že sa opakujem, ale ak mi takéto fotografie (bez úpravy) dokáže spraviť deväťročné dieťa, ja už vravím o akomsi talente....
Áno, som pózerka a niekedy túžim po rovných vlasoch. Ale naozaj len niekedy.
Zničila som si jedny slnečné okuliare a to tak, že som vybrala sklá. Ide mi o rám, ktorý chcem takto nosiť. Budem to však musieť znova doriešiť, pretože sa mi časť z okuliarov zlomila, tak uvidím čo zmôžem. Viem však, že nerada by som o ne prišla.
Inak je mi už po zdravotnej stránke lepšie, tak snáď sa už v stredu objavím i v škole a začnem tak školský rok 2010/11.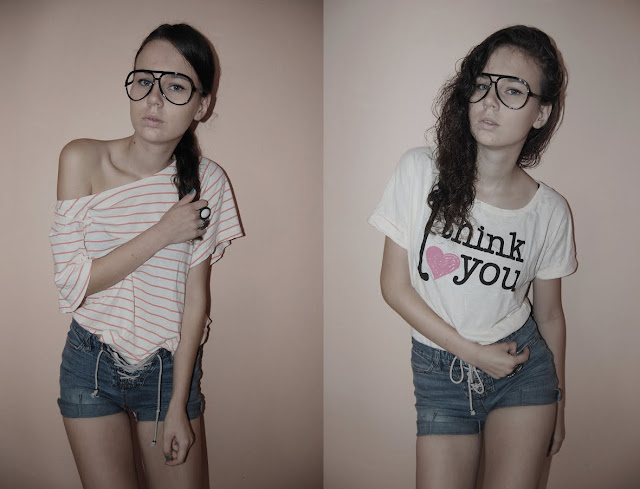 Maja .)